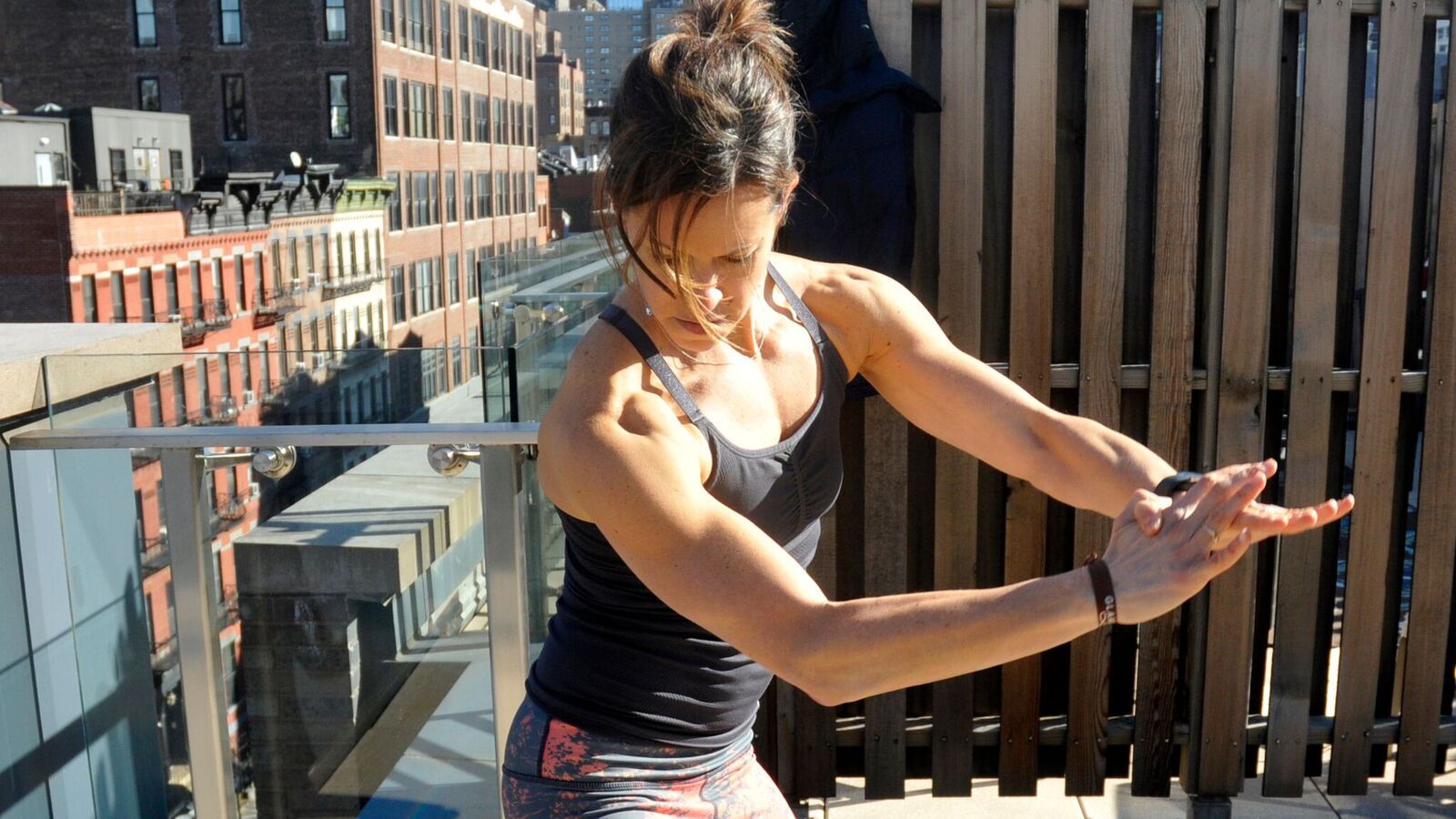 Jenna Wolfe
Jenna Wolfe is a certified personal trainer, health and wellness expert, and (most challenging of all), mom to 2 little girls, Harper and Quinn. Most recently, she was the first ever lifestyle and fitness correspondent on NBC's Today show. Prior to joining NBC News in 2007, the self-proclaimed daredevil and thrill seeker spent 12 years as a sportscaster. When she's not running (and squatting and lunging and bear-crawling) a million miles an hour in one direction, she's usually (and happily) doing it in another. Jenna lives in New York City with her partner, Stephanie Gosk.
Amanda Kloots
Dancing is her passion! Amanda Kloots is a classically trained ballerina and began at the young age of 6. Her dedication to dance is only matched by her dedication to fitness and a healthy lifestyle. She was seeking out the best dance cardio in the country when she found Body by Simone. Born and raised in Ohio, Amanda, moved to NYC to pursue her dreams of dancing, becoming a Radio City Rockette and performing on Broadway, where she soon achieved her goal, becoming a part of the world famous kick-line at Radio City Music Hall. Amanda has been in four Broadway musicals, an exclusive production in London, and three national tours where she performed in the top regional theaters across America. She has danced alongside celebrities, worked with acclaimed directors and choreographers, and served as a dance captain; where she realized her talent and love for teaching.
Kerri Verna, aka Beach Yoga Girl
Kerri Verna is an accomplished yoga instructor, photographer, entrepreneur, social media expert, wife, and mother of two boys, that currently lives in Royal Palm Beach, Florida. Kerri's background includes 200 hour RYT as well as certifications in stand-up paddle-board Yoga, Pilates, Indoor Cycle, Kickboxing, and is an AFAA certified Personal Trainer. She has been teaching yoga and fitness for over 14 years and passionately believes that everyone can tap into the power to change their life. Her life's mission is to share that passion with the world through practice of yoga. With nearly 1 million social media followers, Kerri's reach is impactful and diverse. From amazing handstand photos that she shares on Instagram, to sold-out classes and workshops all over the world; Kerri is a powerful messenger of a life in balance though the path of yoga.